Associate Professor
Research Interests
I am an historian of Persianate South Asia (c. 1200-1900) with expertise in the history of the Mughal empire. I am interested in questions of intellectual history and the history of concepts; early modern global history; religion, politics and the city; and more generally in the continuities between precolonial and postcolonial south Asia. 
My first book, The King the People: Sovereignty and Popular Politics in Mughal Delhi (OUP 2020) shows how ordinary urbanites emerged as assertive political subjects in the Mughal capital of Shahjahanabad (Delhi) over the turn of the seventeenth and eighteenth centuries. I am now engaged in two new major research projects: one, a prehistory of the British conquest of Bengal in 1757 from the perspective of the Mughal empire; and another on the transformation of Mughal modes of popular politics into modern modes of communalism in North India under colonial rule in the eighteenth and nineteenth centuries. More immediately, I am writing a biography of Anand Ram Mukhlis, an eighteenth-century courtier, scribe, essayist, diarist, poet, connoisseur, gourmand, oenophile and inveterate aficionado of all things Delhi. 
Together with Professors Asad Ahmed (Berkeley) and Lawrence McCrea (Cornell), I am an editor of the Journal of South Asian Intellectual History, a new peer-reviewed venue for emerging conversations on the intellectual history and culture of premodern South Asia.
I generally welcome graduate students who are interested in the history of early modern South Asia to apply to the PhD program in the department.
Applicants are encouraged to submit statements of purpose that clearly and compellingly delineate a proposed course of historical investigation.
---
Publications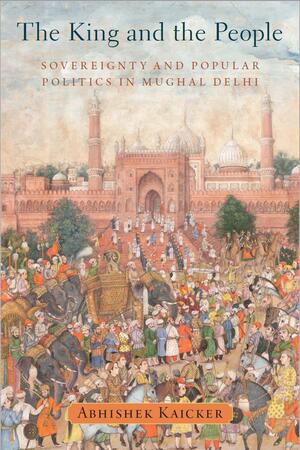 Recent Essays
"Briskness in the Market of Shaikh-Dom": The Commercialization of Piety in Early Eighteenth-Century Delhi", History of Religions 61, no. 3 (2022): 243-78.
"The Little Conquest of the Red Fort,"  Journal18 (June 2021)
"Petitions and Local Politics in the Late Mughal Empire: The View from Kol, 1741." Modern Asian Studies 53, no. 1 (2019): 21–51. 
"The Promises and Perils of Courtly Poetry: The Case of Mir ʿAbd al-Jalil Bilgrami (1660-1725) in the Late Mughal Empire."Journal of the Economic and Social History of the Orient, Volume 61, Issue 3, pages 327–360, Publication Year: 2018.
Reviews
Outsourcing Empire: How Company-States Made the Modern World. By Andrew Phillips and J. C. Sharman. Princeton, N.J.: Princeton University Press, 2020. 256 pp. The Journal of Asian Studies,80(2), 519-520. 
The Emperor Who Never Was: Dara Shukoh in Mughal India. By Supriya Gandhi. Cambridge, Mass.: Harvard University Press, 2020. The Journal of Asian Studies,80(1), 213-214. 
Servants' Pasts. Sixteenth to Eighteenth Century, South Asia, Volume 1. Edited by Nitin Sinha, Nitin Varma and Pankaj JhaNew Delhi: Orient Blackswan, 2019. In: H-Soz-Kult, 20.07.2020.

"Prehistory of a Colonial Middle Class." Review of Ashraf into Middle Classes: Muslims in Nineteenth-Century Delhi by Margrit Pernau. New Delhi: Oxford University Press, 2013. Economic and Political Weekly, Vol. XLIX No. 50, December 13, 2014.
---
Education
PhD, Columbia University
MA, University of British Columbia
BA, Macalester College