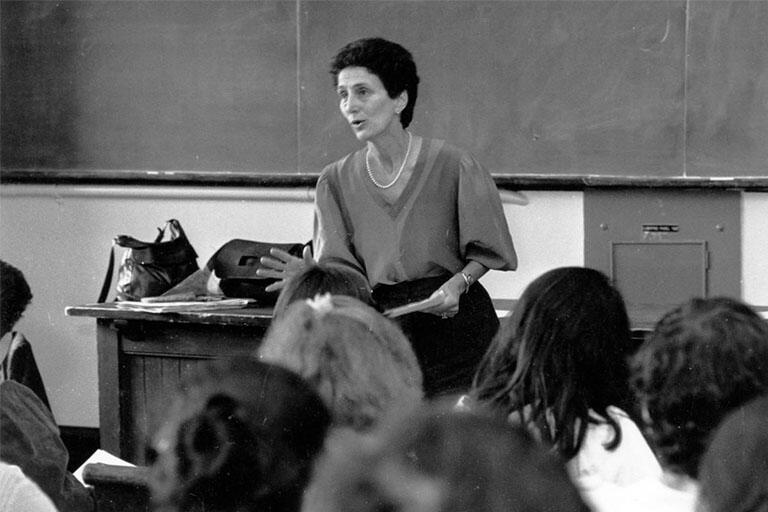 The Department of History mourns the loss of Natalie Zemon Davis, who passed away on October 21, 2023. One of the most prominent and influential historians of her generation, Davis was our colleague at Berkeley from 1971 to 1978. Born in 1928 and educated at Smith College, Radcliffe, and the University of Michigan, Davis had a transformative impact on the field of early modern European history. She was pioneer in the history of women and gender, the history of global cultural exchange and a champion for the historical study of the disempowered. She was a charismatic teacher who inspired undergraduate students and trained generations of future historians.
Davis served as President of the American Historical Association in 1987 and reached wide audiences through, most notably, her best-selling book, the Return of Martin Guerre, which was made into a major motion picture. An anonymous donor has established a fund in the History Department in her honor, "related to any aspect of the history of the Indigenous peoples of the Americas, including their linkages with other peoples and societies." 
For more information, the New York Times has published its obituary for Natalie Zemon Davis, and the American Historical Association's series on its presidents includes her reflections on "Why Become A Historian?" Her reflections on her time in among us in Berkeley are available on our website here.
Our thoughts are with Natalie's family and with her students at this time of great loss.