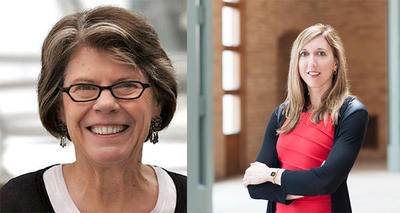 On October 7th, The American Historical Association announced the winners of its 2019 prizes, and two history department faculty members are recipients of AHA prizes this year. 
Professor Emerita Mary Elizabeth Berry is the recipient of the Award for Scholarly Distinction, presented to senior historians for lifetime achievement.
Associate Professor Elena Schneider was awarded the James A. Rawley Prize for the integration of Atlantic worlds before the 20th century, for her publication The Occupation of Havana: War, Trade, and Slavery in the Atlantic World (Omohundro Institute of Early American History and Culture and Univ. of North Carolina Press, 2018).
A big congratulations to both Mary Elizabeth Berry and Elena Schneider for these honors! All award recipients will be recognized at the 134th annual AHA meeting in New York City on January 3–6, 2020.  
Click here to learn more.